Store News & Events
Meet children's author, Sally Rippin at bookgrove in the Spring School Holidays on Saturday October 7, 2017 at midday.
Sally is the author of the Polly and Buster, The Billie B Brown and Hey Jack Series.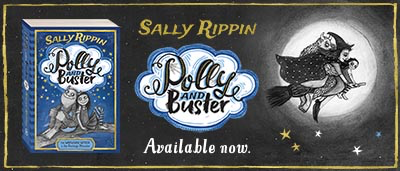 Jock Serong at Bookgrove

When: Saturday 2 September 2017
Time : 3:00pm

Join Coastal Author and Surfer, Jock Serong at Bookgrove to discuss his "On the Java Ridge" a heart-stopping political thriller.


A group of Australian surf tourists encounter an asylum-seeker boat in distress, while, back in Canberra, the government is gunning for re-election with a hardline new policy to stop the boats. A breathtaking novel of action and political intrigue from an exciting new novelist.
Jock's debut novel, "Quota" won the 2015 Ned Kelly Award for Best First Crime Novel. In 2016, The Rules of Backyard Cricket" was shortlisted for the Victorian Premier's Literary Award.On the Java Ridge is his third novel. Jock teaches law and writes feature articles in the surfing media and for publications such as The Guardian and Slow Living.