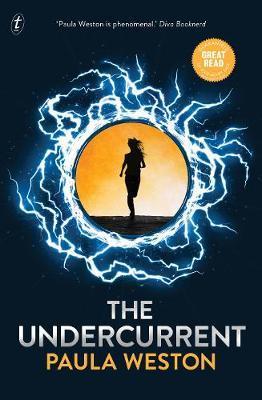 The Undercurrent
by Paula Weston
A near futuristic thriller that is utterly and undeniably thrilling
Format

Paperback

Category

Children

Publisher

Penguin

Publish Date

July 2017
Eighteen-year-old Julianne De Marchi is different. As in- she has an electrical undercurrent beneath her skin that stings and surges like a live wire. She can use it-to spark a fire, maybe even end a life - but she doesn't understand what it is. And she can barely control it, especially when she's anxious. Ryan Walsh was on track for a stellar football career when his knee blew out. Now he's a soldier - part of an experimental privatised military unit that has identified Jules De Marchi as a threat. Is it because of the weird undercurrent she's tried so hard to hide? Or because of her mother Angie's history as an activist against bio-engineering and big business? It's no coincidence that Ryan and Jules are in the same place at the same time - he's under orders to follow her, after all. But then an explosive attack on a city building by an unknown enemy throws them together in the most violent and unexpected way. Paula Weston, author of the much-admired Rephaim series, returns with a standalone work- a near futuristic thriller that is utterly and undeniably thrilling. Great writing, heart-burning characters, probing questions about where technology is taking us - and a plot that zips and zings like an electrical current itself. This is a great young-adult writer at the peak of her powers.
Other titles you should consider ...
Not all products are available in all stores.