PENGUIN RANDOM HOUSE LITERARY PRIZE
PENGUIN RANDOM HOUSE LITERARY PRIZE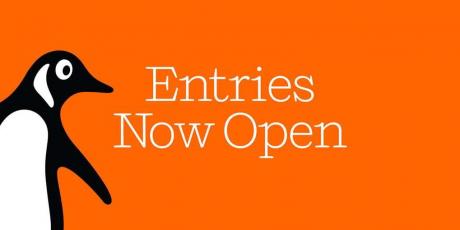 PENGUIN RANDOM HOUSE LITERARY PRIZE

Penguin Random House Australia announce Literary Prize

Sydney, 18 July 2017: Penguin Random House Australia today announces the establishment of the inaugural Penguin Random House Australia Literary Prize.  Officially launched at the Leading Edge Books Roadshow in Sydney last night, this prize endeavours to find, nurture and develop new Australian authors writing in the areas of literary fiction and non-fiction, and celebrates the recent formation of the PRH Literary Division.
Penguin Random House's literary heritage is unrivalled, having published some of the finest names in Australian literature - including Tim Winton, David Malouf, Elliot Perlman, Anna Funder, Fiona McFarlane, Frank Moorhouse, Melina Marchetta, J M Coetzee Robert Drewe, Nam Le, Chloe Hooper, Don Watson, Joan London, Patrick White, Evie Wyld, Richard Flanagan, Peter Carey and Tom Keneally.
Of the prize, Nikki Christer, Group Publishing Director of PRH Australia said, "Penguin Random House is already home to many of our most admired and awarded authors. The PRH Australia Literary Prize will enable us to remain a great house of literature, relevant and innovative, and support our efforts in discovering the great writers of tomorrow."
"Working with Leading Edge Books as judges, this prize draws on the expertise of over 150 independent book retailers, and the editors at some of the world's most celebrated literary imprints. This prize offers aspiring and diverse writers from all across the country a chance to connect with people who can celebrate their work. I know we'll be starting the careers of this country's future stars," said Ben Ball, Publishing Director PRH Literary.
Submissions are being accepted from today, with entry open to all Australian residents aged 18 and above.  A shortlist will be revealed on Friday 20 October, with judges of the shortlist to include publishers at PRH Australia and Leading Edge booksellers and staff.
The winner, to be announced on Friday 9 February 2018, will be awarded $20,000, with the winning book slated for publication in early 2019.
Entries can be submitted via the Penguin website at https://www.penguin.com.au/news/1689-enter-our-new-literary-prize
Media enquiries and more information:

Karen Reid, Publicity Director, Penguin Random House Australia
Ph: 02 8923 9832
Em: kreid@penguinrandomhouse.com.au.