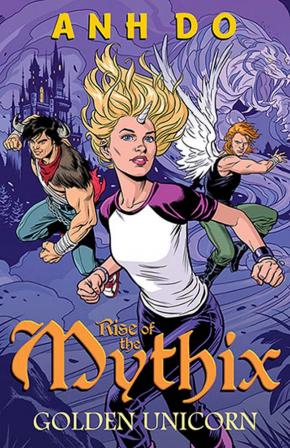 Golden Unicorn: Rise of the Mythix 1
by Anh Do & Chris Wahl (illus)
Some heroes are legends. Some legends are real. An epic new universe of adventure from best-selling author Anh Do.
Format

PB

Category

Children

Publisher

Allen & Unwin

Publish Date

October 2019
The tyrant known as the Soul Collector hunts down anything that is beautiful, unusual or unique. Kelly Swift is trying hard to be an average teenager, to fit in. But every day her powers are growing: she can run faster than the wind, she can hear people's thoughts, she is not normal. When her mother is taken by the Soul Collector, Kelly can't linger in the shadows any longer. But who is she really? Can she be the one in the prophecy? Is she...the Golden Unicorn? The Golden Unicorn, the Minotaur and the Griffin - Only these three united to a common purpose can fell him who seeks to triumph over all.
Other titles you should consider ...
Not all products are available in all stores.