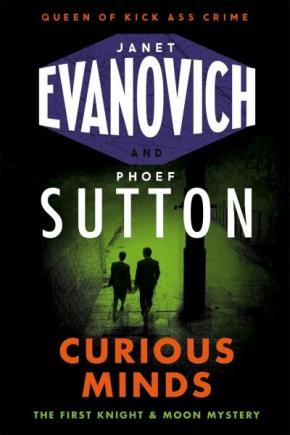 Curious Minds
by Janet Evanovich, Phoef Sutton
The first novel in a brand new series from No.1 New York Times bestselling author Janet Evanovich, co-written with the Emmy Award-winning screenwriter Phoef Sutton. CURIOUS MINDS by No. 1 bestselling author Janet Evanovich and screenwriter Phoef Sutton is a must-read thriller for fans of the Stephanie Plum mysteries including ONE FOR THE MONEY and TRICKY TWENTY-TWO.
Format

Paperback

Category

Fiction

Publisher

Hachette

Publish Date

August 2016
They couldn't be less compatible, but they make a great team...

Emerson Knight is introverted, eccentric, and has little-to-no sense of social etiquette. Good thing he's also brilliant, rich and (some people might say) handsome.

Riley Moon has just graduated from Harvard. Her assertive (some people might say aggressive) spitfire attitude has helped land a dream job at Blane-Grunwald bank. At least, Riley Moon thinks it's her dream job until she is given her first assignment: babysitting Emerson Knight.

An inquiry about missing Knight money leads to a missing man, missing gold and a life-and-death race across the country. Through the streets of Washington D.C., and down into the underground vault of the Federal Reserve in New York City, an evil plan is exposed. A plan so sinister that only a megalomaniac could think it up, and only the unlikely duo of the irrepressibly charming Emerson Knight and the tenacious Riley Moon could hope to stop it...
Other titles you should consider ...
Not all products are available in all stores.