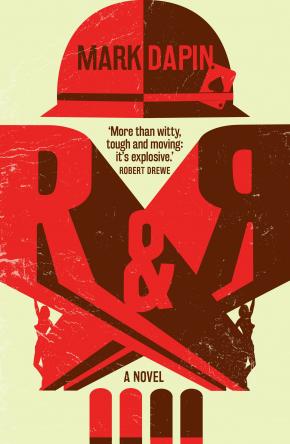 R&R
by Dapin Mark
From the author of the novels King of the Cross and Spirit House.
Format

Paperback

Category

Fiction

Publisher

Penguin

Publish Date

August 2015
John 'Nashville' Grant is an American military policeman in the R&R town of Vung Tau, tucked safely behind the front lines of the Vietnam War. Nashville knows how everything works: the army, the enemy, bars, secrets, men and – at least in Vung Tau – women. He's keeping the peace by keeping his head down and making the most of it. His new partner is a tall man from a small town: Shorty, from Bendigo. Shorty knows nothing about anything, and he wishes people would stop mistaking that for stupidity. When another MP shoots a corpse in a brothel, the delicate balance between the military police, South Vietnamese gangsters and the Viet Cong is upset. Nashville and his partner are drawn into the heart of the matter by their violent colleague Sergeant Caution, the obsequious landlord Moreau, the improbable entrepreneur Izzy Berger and the mysterious, omnipotent Mamasan. Events begin to force the pair to uphold the law and perhaps – ultimately, unwillingly – to take it into their own hands. Written with a brilliant, concise wit and brutal, uncompromising insight, R&R is a startlingly original portrait of men and war in the twilight zone behind the front, a searing study of the violence that we do to others, and ourselves.
Other titles you should consider ...
Not all products are available in all stores.