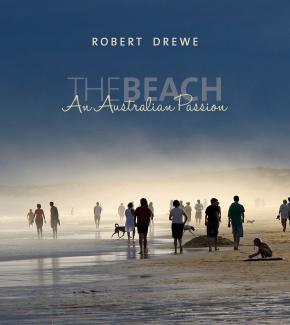 The Beach: An Australian Passion
by Robert Drewe
Format

Hardback

Category

Non-Fiction

Publisher

NewSouth Books

Publish Date

November 2015
From an Indigenous food source to a hedonistic playground, the beach has long been a national obsession. Robert Drewe's lyrical examination of Australian beach culture combines imagery from some of Australia's most celebrated photographers with his personal anecdotes of a favourite boat, a capsicum-strewn beach, a summer holiday with teenagers and an unwelcome great white. Drewe looks at the sunny, salty sexiness of the beach that first enticed the crusading Mr William Gocher into the ocean at Manley in 1903, defying authorities in his neck-to-knee bathing costume. We've come a long way from sunbathing in stockings and pantaloons to the unabashed display of sun-kissed bodies of all shapes and sizes at any beach in the country today. But the beach also has a dark side as a place of tragedy, violence and danger, a place where sharks attack prone surfers and prime ministers disappear. This is a book for the weary wage-slave who has felt the revitalising power of plunging into the water on a summer evening or the seachanger dodging Dobermans and stingers on a morning beach walk. And it's a book for Australians dreaming of the beach-that is, those of us not there right now.
Other titles you should consider ...
Not all products are available in all stores.